Warner Music Rights App
UX | UI design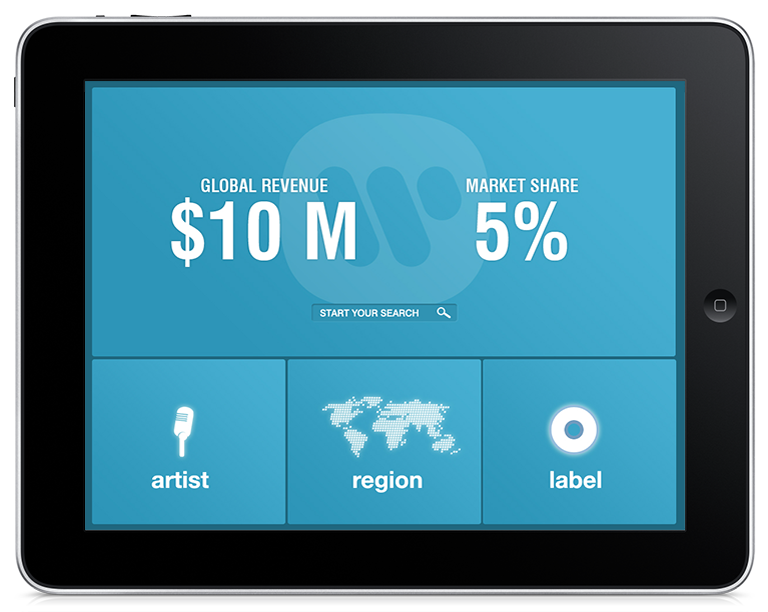 The Brief
The Warner Music family of labels—including Atlantic Records Group, Warner Bros. Records Inc., and Parlophone—is among the most prominent and successful in the history of music, encompassing a global roster of acclaimed artists and an unparalleled catalog including many of the world's most popular and influential recordings.
With exclusive Rights access to such a vast collection of recorded music, photography, and merchandise across so many labels, WMG needed a system in place that connected this network of archives. Supporting over four decades of material, it needed to be organized and sharable across labels. Bonus, if it worked on a tablet.
Wireframes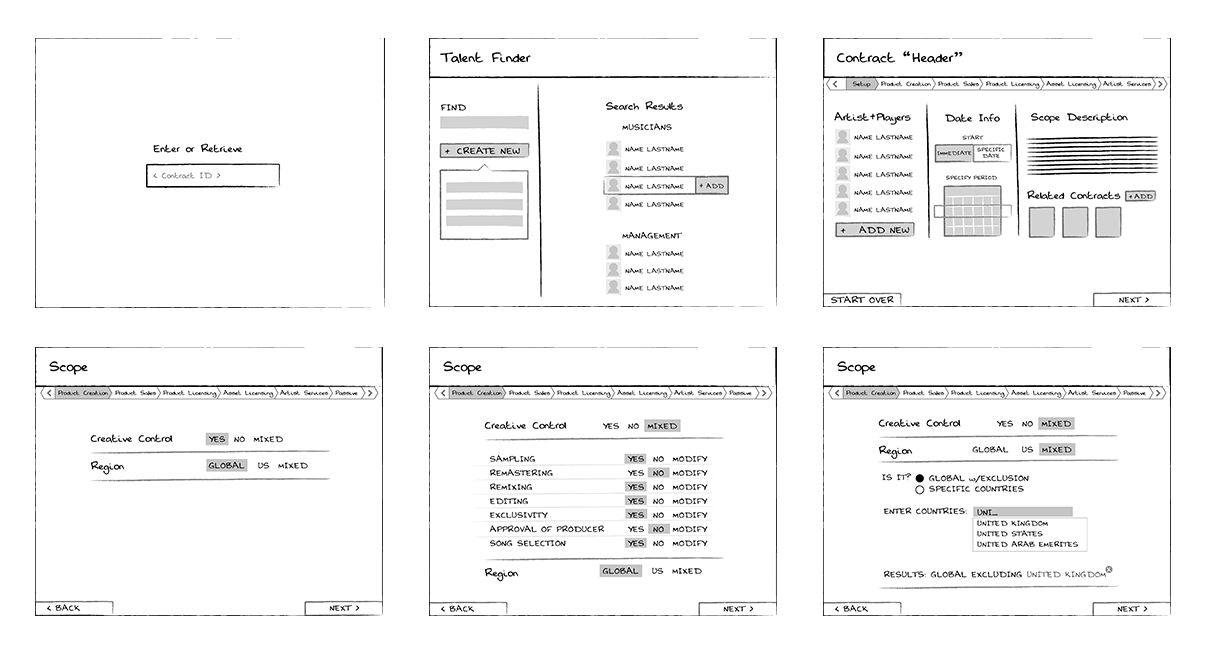 User Experience of identifying an Artist and attaching a new Rights-Owned item.
Final Screens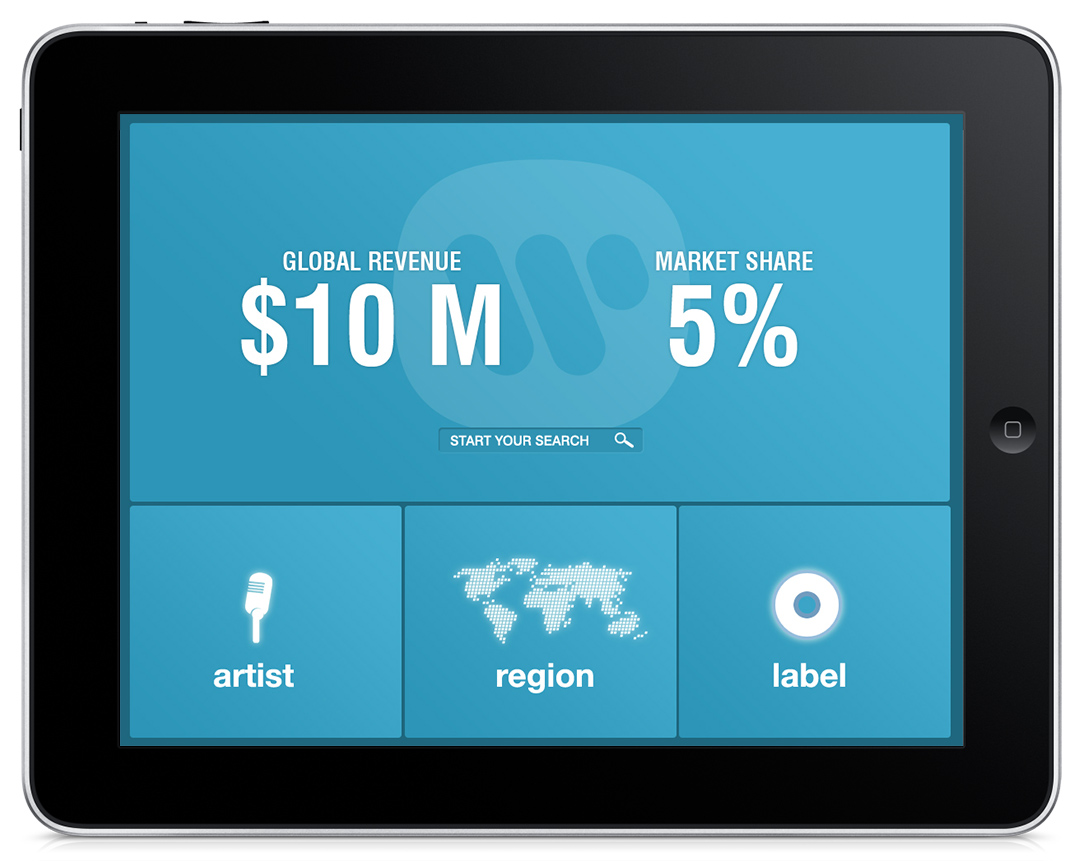 Browse massive collections of Rights-Owned Materials by Artist, Region, or Label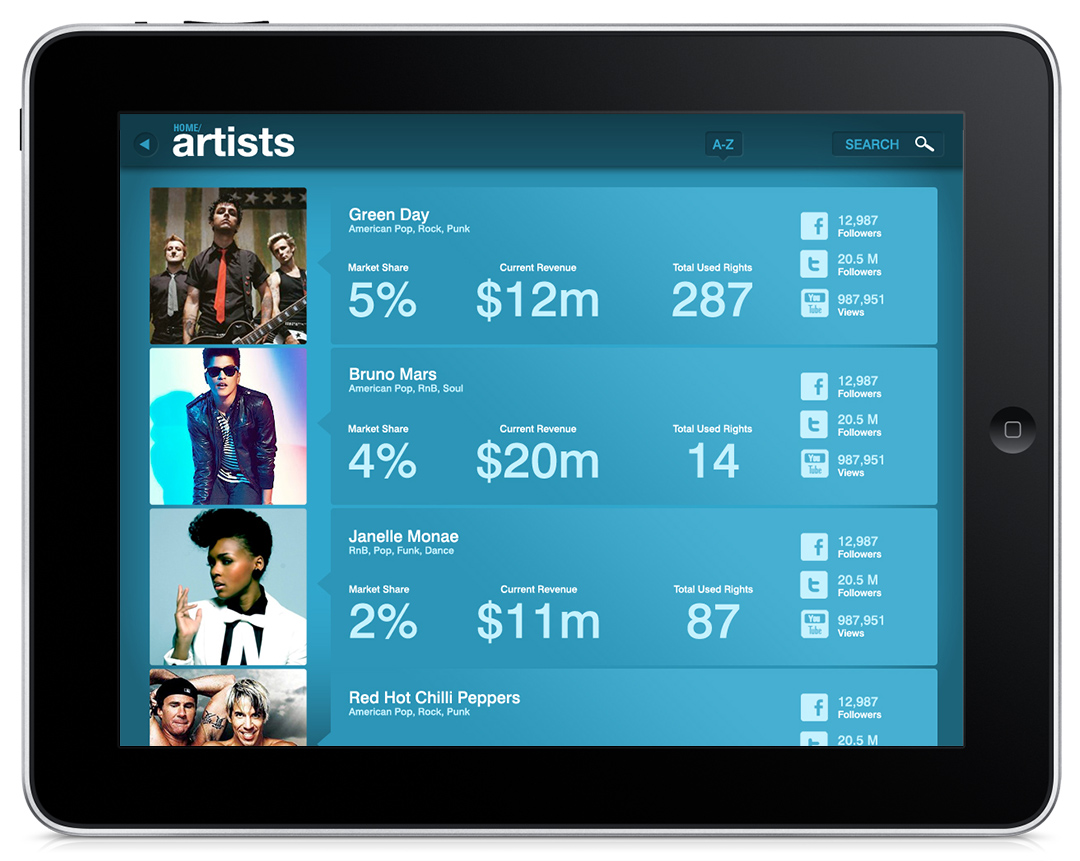 Scan the Artist list to view real-time data for revenue and social media impressions.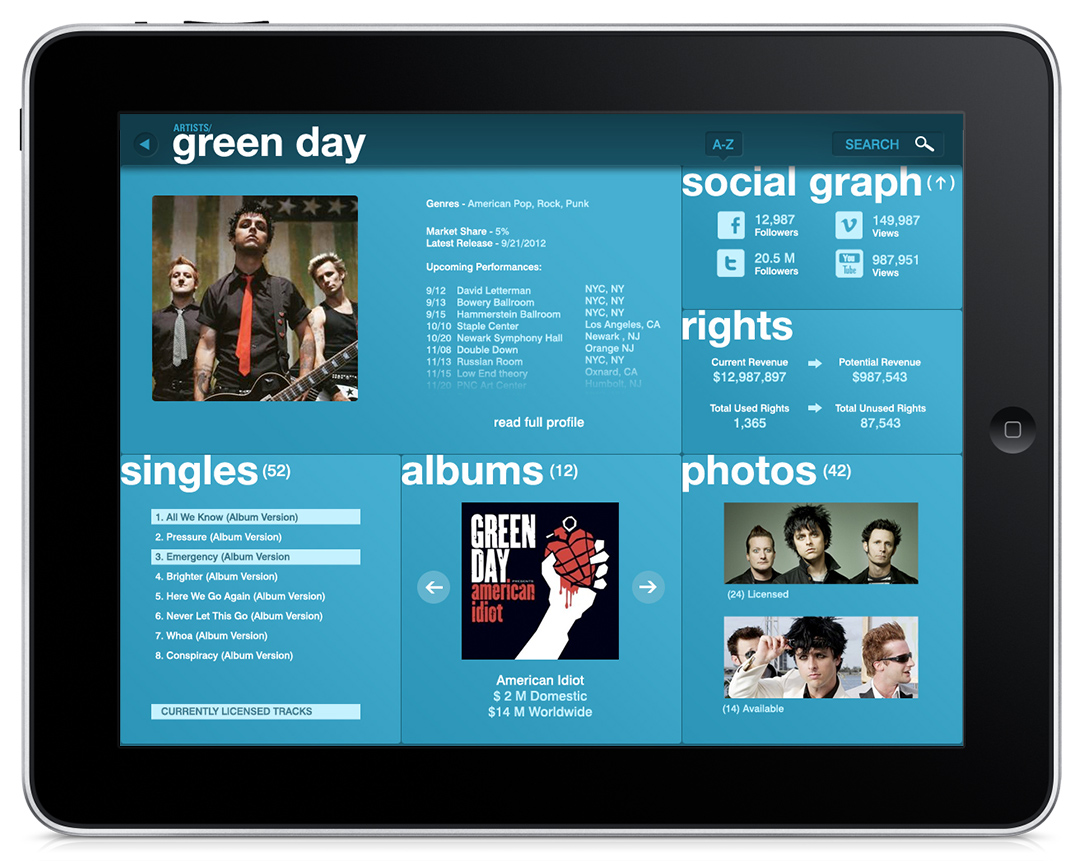 An Artist's Profile supports all Rights-Owned Materials including music, press, photography, and social media.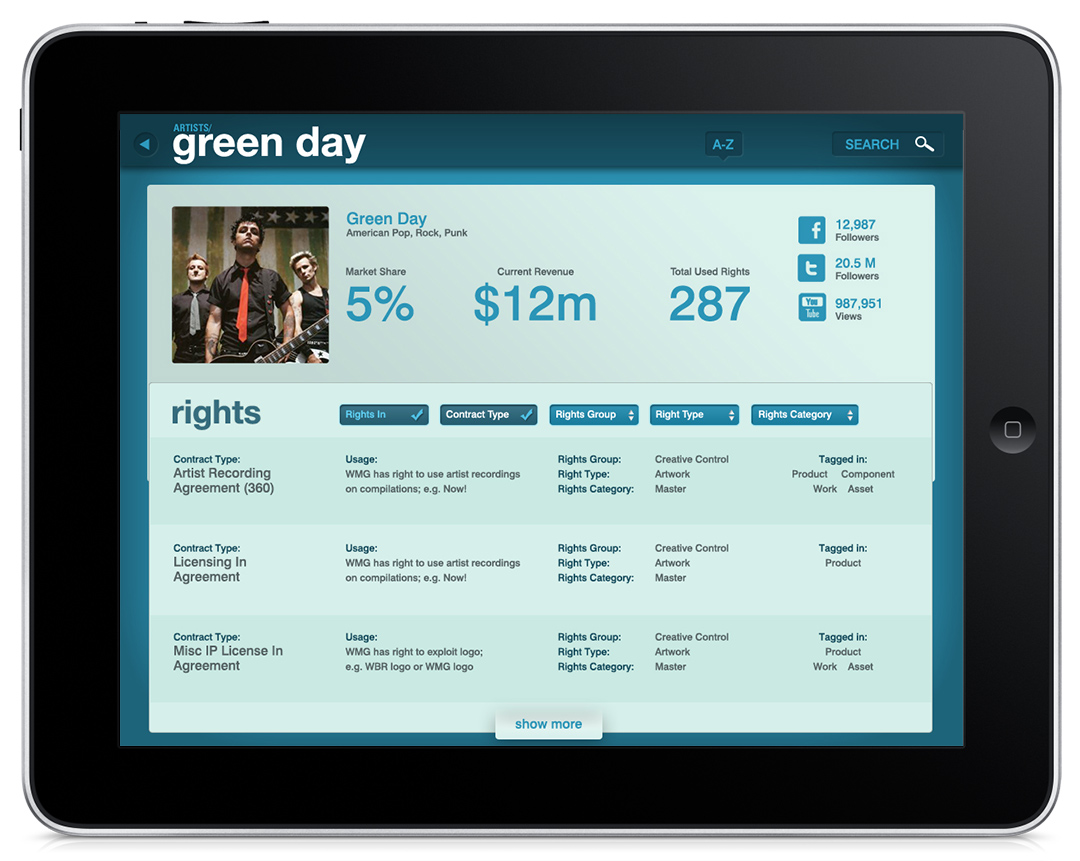 Filters for Item Type, Usage and Contract Type.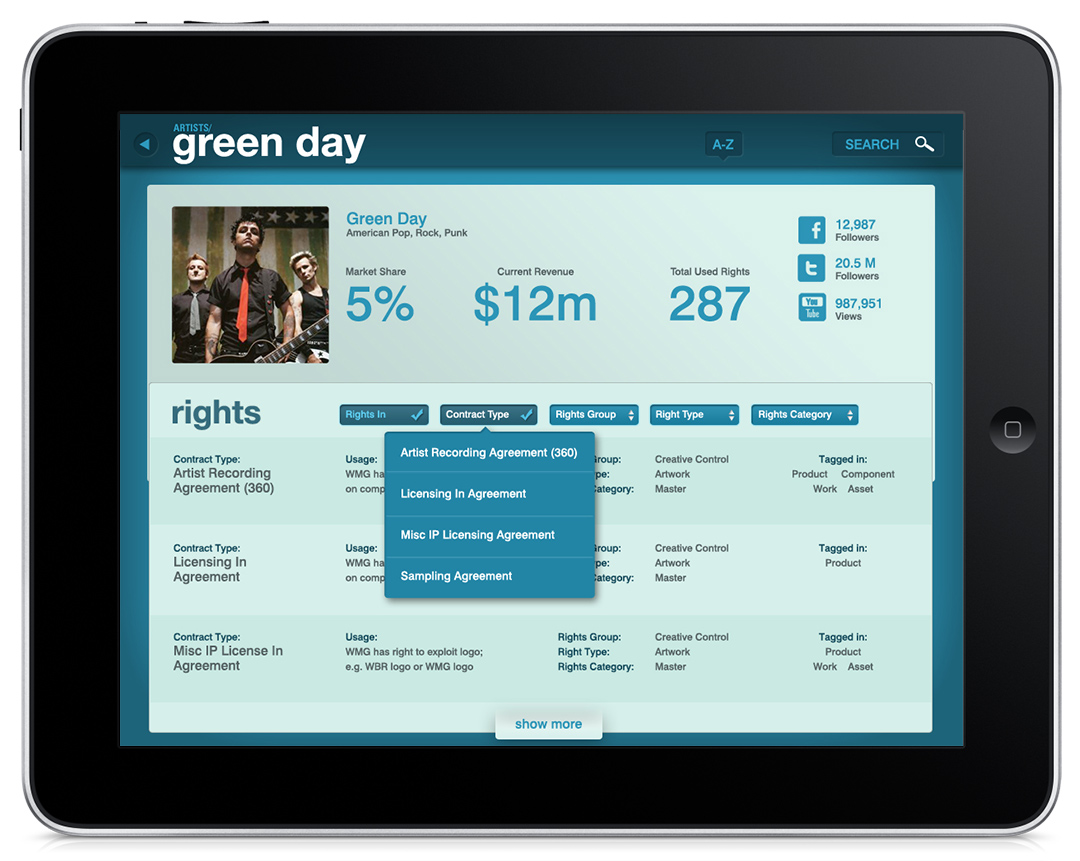 Tablet-friendly design. Robust data management.